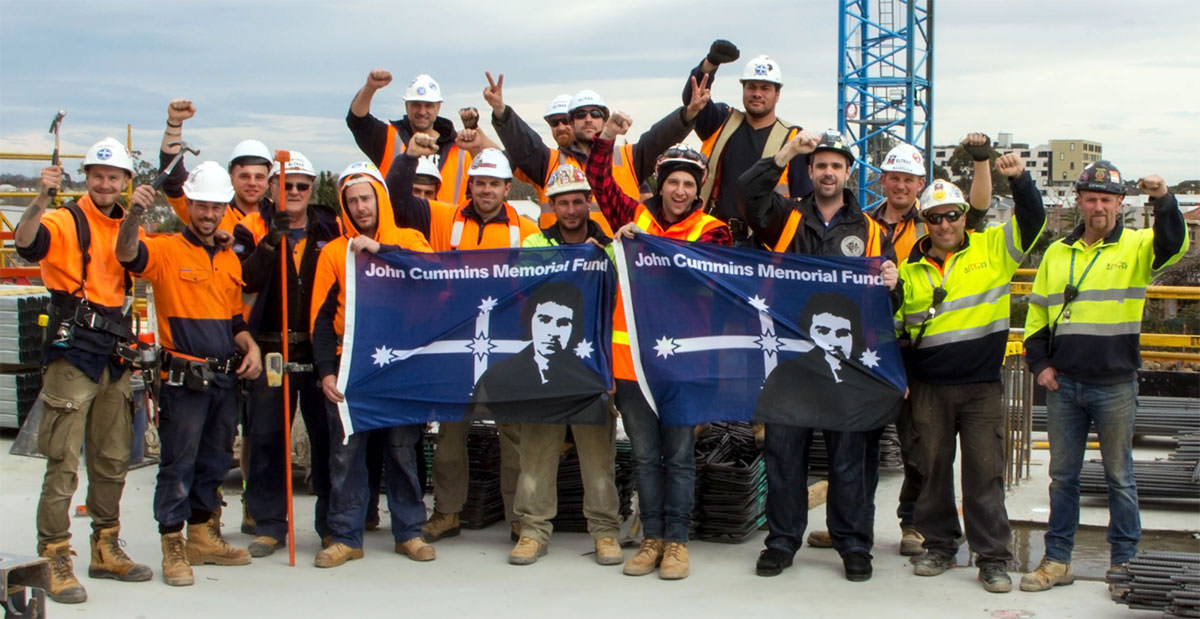 The CFMEU Victoria-Tasmania branch covers workers in the construction industry, working on and off building sites. We also have members working in maintenance, the power industry, boiler rooms, oil refineries and more.
If you want to be a member of a union that sticks up for workers and isn't afraid to take action, you need to be a member of the CFMEU.
The union's successful bargaining campaigns continue to deliver fair wages and better conditions like superannuation, redundancy pay and income protection. In 2000 this branch of the CFMEU won the 36 hour week, giving workers 26 paid days off a year.
The CFMEU never compromises on safety. We back up our workplace health and safety reps and give them the training they need to minimise risks to workers. In construction, you enforce your safety rights by being a member of the CFMEU.
The CFMEU believes strongly in training. Our accredited training and education unit runs courses in all aspects of construction work as well as first aid and industry induction. The unit also builds up our strength by training shop stewards.